Career
Deborah has lived and worked in the Medway area for nearly 10 years and has strong links within the local community and has gained an extensive knowledge of the local area.
Deborah treats all her clients as individuals, offering a personal and highly personable service. She is committed and determined to protect her client's interest whilst helping them to meet their desired timetable and other objectives.
Deborah has a proven track record for selling and buying property. She has worked as a Residential Conveyancing paralegal for a High Street law firm in the Medway Towns in 2004, and then with a Dartford based law firm in 2006 as a Conveyancing fee earner.
Deborah joined Furley Page Solicitors in 2008. During this time Deborah has trained with the Institute of Legal Executives qualifying as a Chartered Legal Executive in 2012.
Accreditations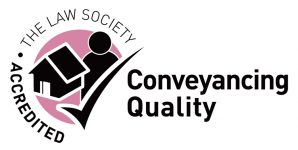 Memberships
Fellow member of the Chartered Institute of Legal Executives
Testimonials for Deborah
Client of Deborah Trott – M Howard - January 2021
Outstanding service where Deborah Trott replied to my concerns with immediacy and care; she understood my position and supported me throughout. It was a time of unprecedented stress for me, and she helped me manage this by performing her role in a timely, professional way.
Client of Deborah Trott – Mr L of Whitstable - February 2020
There was nothing to improve upon as we received an impeccable service throughout.  Advice was provided by Deborah in a professional, courteous and timely manner.
Client of Deborah Trott – M Brown - February 2020
Deborah kept me informed throughout my sale and was helpful with dealing with issues with the Land Registry. Deborah was also very good at progressing the transaction through to its final completion despite the difficulties encountered.
Client of Deborah Trott – Miss D of Birchington - February 2020
At a time when things were very stressful for me, I was provided with an efficient and timely service.  Deborah was totally reliable and I always received a swift response.  I am very grateful to Deborah and her team.
Client of Deborah Trott – Mr D of Whitstable
Very pleased with the service received from Deborah.  I will definitely use/ recommend Deborah's services again because she was informative, calm and efficient.
Client of Deborah Trott – W Deacher
My transaction was a complex one with many twists and turns and issues which required resolution. I was treated with respect and dignity at all times and was given excellent advice and support throughout the process. My sincere thanks to Deborah.
Client of Deborah Trott – Mr Nicholls
Fast response, efficient and felt very personal and questions dealt with quickly.  No requirement for other services yet but we certainly have Furley Page on our radar.
See all