Legal services

For you & your family

For business

Specialist sectors

Agriculture and rural business

Education

Equine

About us
Employment law for employees
Workplace disputes can escalate rapidly and time limits are short for many employment claims so you should always seek legal advice as soon as possible when problems at work arise.
Furley Page has a wealth of experience in dealing with the full range of work related employment issues.
We will explain what options are available to you before identifying the best strategy for tackling the problem you are facing, whether that be through negotiation or litigation.
Workplace disputes best resolved quickly
We understand that workplace disputes can be stressful and are usually best resolved quickly.
We can advise you on a wide range of work related issues including settlement agreements, contracts and consultancy agreements, disciplinary matters and grievances, discrimination, dismissals, Employment Tribunal claims, maternity and paternity rights, redundancy and TUPE.
We advise both employers and employees, which gives us a strategic advantage enabling us to anticipate your employer's likely next moves.
We offer frank advice in both a clear and coherent manner. Where possible, we seek to resolve disputes with employers before engaging in costly and time-consuming litigation.
However, if a dispute has escalated and proceedings in a Court or Tribunal are the best way to protect your interests then we can provide guidance, support and representation throughout the process.
Employment law for employees services
Choose Furley Page for advice on employment law
We offer easy to understand, expert advice in a cost effective manner. Contact Andrew Masters or Patrick Glencross to find out how we can help you.
Our team accreditations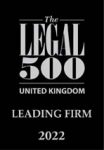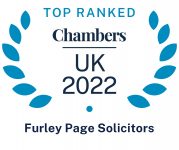 Employment law for employees services
You may also be interested in