Legal services

For you & your family

For business

Specialist sectors

Agriculture and rural business

Education

Equine

About us
Medical and clinical negligence claims
Most people have access to the UK's healthcare system. We all know the NHS does an excellent job in the face of difficult financial restraints, but sometimes mistakes do happen.
Given the type of service that healthcare professionals provide, both through the NHS and privately, when mistakes are made they can have potentially damaging consequences for a patient.
We understand the concerns an injury can cause, which is why we offer a free investigation into your medical or clinical negligence injury claim.
Criteria for medical and clinical negligence claims
The law accepts that, with a few rare exceptions, medical practitioners have trained in medicine to help people and they do not set out with the intention to cause their patients any harm.
In order to be successful in medical or clinical negligence claim the Claimant must prove two things:-
The care or treatment that they received fell below the standard that would be expected from a reasonably competent practitioner and
that the negligent care or treatment caused them to suffer an adverse outcome. In other words, an outcome that is worse than it would have been had they received appropriate, non-negligent treatment.
What is the difference between medical and clinical negligence?
Medical negligence refers to both clinical and research activities within medicine and includes non-surgical treatments. Clinical negligence refers to actually diagnosing and treating patients.
Our medical and clinical negligence lawyers can help you in relation to:
Medical negligence cases for wrong or delayed diagnosis
Brain injury as a result of medical negligence
Incorrect treatment
Surgical mistakes
Choose Furley Page as your medical and clinical negligence solicitors
Our medical negligence lawyers are qualified specialists. They will conduct a detailed investigation of all options for funding your medical or clinical negligence claim, including 'No win no fee' agreements.
You will know exactly who is handling your medical or clinical negligence case and we always give clear, straight forward advice. You will be provided with a contact number so you can talk to us personally.
Head of team, Neille Ryan is listed on Headway as an expert in providing legal advice on head injury and brain injury compensation claims.
For further information about our services contact our clinical negligence solicitors Neille Ryan or Ross Rowland on 01227 763939.
Our team accreditations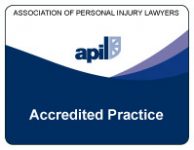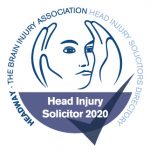 You may also be interested in