Career
Laura joined the Family Team at Furley Page as an Assistant Solicitor in 2014, having gained valuable previous experience at another of the most highly regarded and reputable regional Legal 500 law firms in the South East.
In 2018, Laura was promoted to Associate Solicitor within the Team.
Laura advises on all aspects of relationship breakdown, whether divorce or separation, including in relation to issues such as the appropriate division of finances and ongoing arrangements for children.
Laura also assists clients at the start of their relationships by providing advice about how best to safeguard or preserve their assets in the form of Living Together or Pre-Nuptial Agreements.
Laura is a Member of Resolution and adheres to a Code of Practice which promotes a constructive approach to the resolution of family matters, considering the needs of the whole family and in particular, the best interests of any children.
Laura is a member of The Family Law Panel (FLP) which is a national network of leading family law professionals dedicated to supporting families to make the best choices in navigating the legal process.
The Panel works exclusively with Resolution members. Driven by the social enterprise OnlyMums & OnlyDads, the Panel offers members of the public an initial information service, free of charge. This gives families the ability to better understand their situation and be fully briefed on their options for moving forward.
Laura is primarily based at the Canterbury office but is also available for meetings at either the Chatham, or Whitstable offices.
Accreditations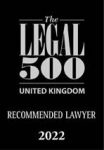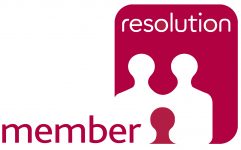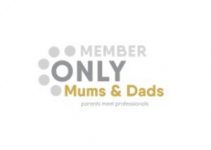 Memberships
Member of Resolution
Young Kent Resolution
The Family Law Panel
Kent Law Society
Testimonials for Laura
Client of Laura Sinclair – Mrs B from Minster - September 2023
Thank you, Laura, for everything you have done for me. I'm sure I wasn't always easy to deal with. I have appreciated your patience throughout such an awful time and I'm so happy that it is now over. Thank you. I will always recommend both you and Furley Page.
Client of Laura Sinclair – Mrs S from Ashford - August 2023
You always showed great patience to explain the detail to myself and my ex-husband – who thought he could do it himself.
Client of Laura Sinclair – Mr A from Tonbridge - March 2023
I want to thank you for your patience, you have been so helpful over this tough time. Thank you for all of your hard work and helping me gain custody of my son, the work you did was absolutely priceless and we have an amazing life together. I wish you all the best.
Client of Laura Sinclair – Mrs W from Whitstable - March 2023
Thank you very much for all your time, the meeting and such an informative advice letter, and of course your kindness and understanding. All these put my mind to rest a little, so if my marriage comes to an end I know where I stand, and what my options are. Thank you again for everything. It's good to know that you, with your knowledge, professionalism and compassion, are in my corner.
Client of Laura Sinclair, Herne Bay
Laura was extremely helpful in getting me through this difficult time. All advice was dealt with in a professional and objective manner in order to get my case resolved. Thank you for sorting everything. I am so pleased that this is now done. I wish you all the best for the future.
The Legal 500 2023 – Laura Sinclair
In addition to her extensive knowledge of family law, Laura Sinclair went to great lengths to understand my specific situation and help to guide me on the position I wished to take on various matters. I believe that I have received very sound advice throughout my case. Laura is extremely well-organised and managed my case very efficiently.
Client of Laura Sinclair – Ms T, Hawkinge
Thank you for all your help, advice and expertise throughout this process, it really has made a difference during such an emotional and difficult time.
The Legal 500 2022 – Laura Sinclair
I found Laura Sinclair to be very personable but professional. She seemed highly competent and knowledgeable but with a friendly and compassionate manner. She was excellent at responding quickly and thoroughly and I always felt that my case was valued and prioritised.
The Legal 500 2022 – Naomi Hayward and Laura Sinclair
Naomi Hayward and Laura Sinclair stand out as being very capable family lawyers, who are able to provide very pragmatic advice and implement a clear strategy to achieving their clients' objectives.
Client of Laura Sinclair – Ms R of Tenterden
Thank you so much for your hard work. You made the process as easy as it could be and I think we were all very pleased with the outcome!
Client of Laura Sinclair – Mr L of Canterbury
Can I also say thank you to Furley Page for helping me resolve this matter, which helped keep it amicable. Could you please pass my personal thanks to Laura Sinclair for her help throughout.
Client of Laura Sinclair and Rayma Collins – Mr D of Canterbury
You have both been incredibly efficient, friendly and helpful over the last few years, and it is just a pity that Mrs D's solicitor couldn't have been as organized or scrupulous as the two of you have been. At least I am at the end of the process now and I think everyone, including the children, is in a better place now than we were in 2014 when I first made an appointment to see Laura. Thank you so much for everything.
See all