Career
Naomi Hayward joined Furley Page in 2008. Naomi has developed a strong practice in all aspects of family law which includes:
pre-nuptial agreements
resolving disputes relating to separating and divorcing couples
cohabiting couples
financial matters issues on family breakdown and matters relating to children including disputes regarding the living arrangements for children (formerly residence and contact) and
applications to remove a child from the country and specific issue applications.
Naomi has a particular specialism for complex, high net worth financial matters and complex child arrangements and disputes.
Naomi has access to experts who can assist when required, such as accountants, financial advisers, pensions experts, therapists and trusts lawyers.
Naomi also became a collaborative lawyer in 2014 meaning that she is able to offer clients an alternative method of resolving family disputes rather than the traditional method of solicitors' correspondence and court proceedings.
Collaborative law involves the parties and their collaborative lawyers having informal discussions and joint meetings for the purposes of settling all issues in a dignified and respectful way. This is a non-confrontational approach with an aim of achieving family led agreements that suits you and your family to help couples remain as amicable as possible.
As well as being a member of Resolution, Naomi is active throughout the Resolution organisation both at a national and regional level. Over the years Naomi has sat on the National YResolution Committee and as the Chairperson of the YResolution Committee in Kent, supporting junior members of the profession. Naomi currently sits as Vice-Chair of the Kent Resolution Committee.
Naomi understands that for many couples and their children, the process of separation is often a difficult and stressful time. Naomi provides a sympathetic yet practical approach when assisting her clients.
Naomi divides her time between the Canterbury and Chatham office, but is also available for meetings at the Whitstable office.
Accreditations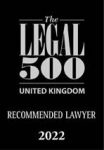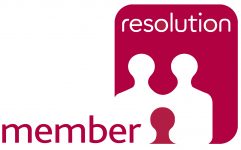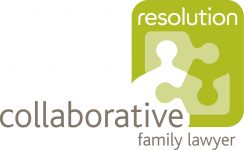 Memberships
Member of Resolution
Kent Law Society
Vice-Chair of Kent Resolution Committee
Member of East Kent Collaborative Law Pod (Around the table)
Member of Maidstone & Medway Collaborative Pod
Testimonials for Naomi
The Legal 500 2022 – Naomi Hayward - October 2021
Furley Page has a number of exceptional family law practitioners, including Naomi Hayward. The team at Furley Page works very effectively in providing realistic and sensible advice to clients.
The Legal 500 2022 – Naomi Hayward & Rayma Collins - October 2021
All the individuals I have worked with have demonstrated compassion and an ability to understand complex issues. Naomi Haywood demonstrates a high level of professionalism, whilst also being very personable and enabling me to understand the complex process of the English divorce system. Her guidance is always considered with the best interests for myself and my family. Rayma Collins is thorough and expertly skilled on enabling focused thinking on issues that matter most, whilst also remaining sensitive and supportive. She is prompt in her responses and acknowledgements and as a result alleviates any anguish in having to wait for reassurance.
The Legal 500 2022 – Naomi Hayward and Laura Sinclair - October 2021
Naomi Hayward and Laura Sinclair stand out as being very capable family lawyers, who are able to provide very pragmatic advice and implement a clear strategy to achieving their clients' objectives.
The Legal 500 2021 – Rayma Collins & Naomi Hayward - October 2020
Rayma Collins is wise, reasonable and a committed collaborative law practitioner. Always good to work with. Naomi Hayward is an excellent lawyer and a joy to work with. A truly collaborative practitioner.
Client of Naomi Hayward – Mr B of Deal
...thank you for your assistance over the last year and a half. It has been a difficult time but thanks to your good work a settlement has been reached and we can move on. I am most grateful for your help.
The Legal 500 2020 : Naomi Hayward
Naomi Hayward was incredibly helpful and responsive to all the questions and concerns I had. She has guided me through the separation, mediation and court processes. She is a true professional and incredibly knowledgeable in all relevant legal matters.
Client of Naomi Hayward – Mr A of Faversham
Very professional and supportive throughout a difficult process.  All correspondence very clear and concise.  Telephone calls returned in good time.
Client of Naomi Hayward – Mr C from Canterbury
Choosing Naomi Hayward to represent me in my case was the best decision I could have made.  What was a very tough and extremely difficult time for me was made far easier by her approach to the case on a professional level using her experience and knowledge in the field and also on a personal level with her regards to understanding a case that was important and sensitive to me. I could not have wished for a better outcome and could not be happier with the service provided by Naomi Hayward.  I would not hesitate for one second to recommend her to anyone I know that are in a similar position to mine.
Client of Naomi Hayward – Mrs L from Rochester
I went through what was a very lengthy divorce, but I found Naomi and Annette very brilliant throughout the whole process.  They put me at ease and found no problem was too much for Annette when I called.  Thank you both so much.
See all