Career
Jeremy Ferris is a Partner and CEDR Accredited Mediator within the Furley Page Dispute Resolution team.
Jeremy has very wide ranging experience of many aspects of litigation, but has a particular interest in disputes arising out of property given that he was a qualified chartered surveyor in both government and private practice for several years before retraining as a solicitor.
Property disputes
He is regularly involved in actions for repossession, rent review disputes, breaches of covenant, dilapidation claims, actions for rent and service charge recovery, advice in respect of lease renewals, requests to sub-let or assign, for changes of user, and consent to alterations. He also advises on nuisance issues, disputes arising over easements, freehold covenants, construction and engineering disputes and other general contentious property matters.
He also regularly advises clients on all aspects of real property and landlord and tenant disputes as part of our Agriculture and Rural Business team.
Contested wills, trusts and probate
Jeremy's other core area is in contested trust and probate actions and he routinely advises clients on claims arising out of Wills or Intestacy. That includes challenges to the capacity of the testator, undue influence having been exerted on the testator, claims for dependants under the Inheritance (Provision for Family and Dependants) Act, forged wills, removal of executors, disputes as to the meaning of provisions in wills and all other contentious issues that may arise in that arena.
Professional negligence
In addition to those two core specialties Jeremy's broader experience extends to advice on a diverse portfolio of other contentious matters. That includes professional negligence claims against solicitors and accountants and others.
He has recent and ongoing instructions in the High Court and County Court as well as at the Upper Tribunal (Lands Chamber). He also has extensive experience of arbitration and mediations.
CEDR Accredited Mediator
Jeremy is a CEDR Accredited Mediator and, where not acting for either party, welcomes instructions to act as an independent mediator and to apply his expertise to resolve a wide range of disputes. Please contact Jeremy for further information about the mediation process and how he can assist.
He is recognised by The Legal 500 for his expertise in property disputes.
Accreditations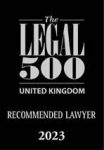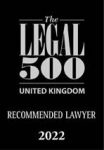 Memberships
Royal Institution of Chartered Surveyors
Property Litigation Association
Sits on the LexisNexis Residential Property Steering Committee
Has completed Associate Member course at ACTAPS (Association of Contentious Trust and Probate Specialists)
Testimonials for Jeremy
Client of Jeremy Ferris – JV - September 2023
We could not praise Jeremy enough for the support and guidance he gave to myself and my siblings throughout the entirety of our case. Messages and correspondence were relayed promptly, and everything was explained in understandable terms. We trusted his advice and guidance implicitly and this led to a very successful outcome.
The Legal 500 2022 – Jeremy Ferris - October 2021
As a client, I found the legal team to be highly professional. I trusted their judgement at a time when I found it difficult to be objective, and found Jeremy Ferris to be serious, thoughtful and clear-sighted.
The Legal 500 2022 – Jeremy Ferris feedback - October 2021
I have been particularly impressed by the proactive way Jeremy Ferris has managed the case. He has been able to maintain clarity and a sense of dynamism throughout.
The Legal 500 2022 – Jeremy Ferris more feedback - October 2021
Jeremy Ferris is what you look for in a partner. He is bright, engaged, understanding and commercial. He also has a good way with clients and is unfailingly polite. I am not sure I have spotted a weakness yet.
Chambers UK 2021 – Jeremy Ferris
Jeremy Ferris handles a range of contentious real estate matters, including those relating to restrictive covenants and rights of access. He also acts on landlord and tenant disputes such as breaches of lease. He is very efficient and quick to respond.
The Legal 500 2021 – Property litigation
Great deal of firm wide expertise that make the process of dealing with a difficult tenant relatively painless and efficient.
The Legal 500 2021 – Property litigation feedback
Very efficient and professional. My trust and confidence in them was fully justified.
The Legal 500 2021 – Property litigation more client feedback
Always able to provide solutions to potentially complicated problems and very prompt with advice, with valid well thought out alternatives. Highly effective at hard fought contentious planning disputes.
Client of Jeremy Ferris – Mrs x
Jeremy (Ferris) grasped a difficult situation and immediately took command – putting me at ease. He knew exactly what had to be done and worked his knowledge and charms on the opposing solicitor ... Needless to say with Jeremy we arrived at a very satisfactory destination. There is nothing - in my opinion - that could be improved upon with the Whitstable office. A 'home from home!' always a smile on arrival and a hot cup of coffee, one's worries were left at the door and on leaving they had disappeared – as if by magic!
The Legal 500 2020 : Jeremy Ferris
'Jeremy Ferris is communicative, clear, honest and shows empathy from the very beginning; he cuts through the jargon with advice that is concise and to the point'. 'Jeremy Ferris has the rare combination of strong technical understanding of real property matters and a tactful approach when dealing with clients'. 'Jeremy Ferris is very efficient and a pleasure to work with due to his commercial mind and ability to quickly grasp complex'.
Chambers UK 2020 : Jeremy Ferris
Jeremy Ferris acts on landlord and tenant disputes as well as restrictive covenants. Clients praise his "knowledge and the way he explains the law in layman's terms.
See all