Career
Joanne joined the Family law team at Furley Page as an Associate in October 2021.
Joanne studied Law at the University of Kent, graduating with a 1st class degree in 2010. Following graduation, Joanne completed her Legal Practice Course in 2011 and qualified as a Solicitor at a well-regarded Legal 500 firm in Kent in 2013.
Joanne is a member of Resolution for Family Law and adheres to a Code of Practice promoting a constructive approach to the resolution of family matters.
Joanne has always had a passion for family law and demonstrates this through her commitment to clients. Whether advising clients through divorce, agreements, complex financial or children matters, Joanne adopts a plain-English approach, ensuring that clients understand the legal process.
Joanne understands that the breakdown of a relationship can be distressing and strives to ensure that clients feel supported through the process.
As well as relationship breakdown, Joanne advises clients prior to marriage in respect of nuptial agreements and clients who are making the decision to cohabit with a partner and want to ensure clarity of future arrangements.
Accreditations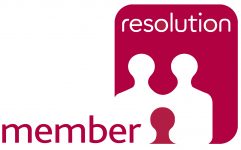 Testimonials for Joanne
The Legal 500 2023 – Joanne McDonald - September 2022
Joanne McDonald tailored her service based on my needs for my court case. She was efficient, tenacious and forward thinking in her decision. Her service is invaluable for Furley Page. Joanne is polite and friendly and goes over and beyond. She has restored my faith in the legal profession and I have used the company again for another legal matter. Would highly recommend the company.
Client of Joanne McDonald – CG, Surrey - February 2022
Joanne McDonald Family Law Solicitor was recommended by my Barrister at short notice. The service I received from her was second to none. Joanne was tenacious, forward thinking, kind, considerate and show empathy and had a good understanding of how to provide a tailor made service. I was always kept up to date and she [did] everything in a timely manner. Even though I was represented at short notice, she was quick to get up to speed with my case and definitely is a person that can work under tremendous pressure and still get great results for her clients! You won't be disappointed if you require her service!!
Client of Joanne McDonald – Mrs R, Essex - January 2022
I cannot thank you enough, You and [the barrister are] the dream team. No words. I am overwhelmed by the brilliant result achieved today.
Previous feedback about Joanne McDonald - October 2021
I wanted to write and express my gratitude for the way that Joanne has represented me in my divorce, for her obvious legal skills but also for her kindness to me. She is always calm and patient. She has set out the law clearly and explained my options carefully. Jo quite obviously cared about me and the final outcome for me. Jo is absolutely meticulous in her preparation and her work and she remembered the details of my case even over such a long period of time. This was quite obvious to me in all her correspondence and dealings. I don't think I would have got such a good outcome without Jo's support. I am so grateful and appreciative of all Jo's hard work and professionalism, but also for her great kindness to me over what has been the most stressful time. I would have no hesitation in recommending her to anyone in the unfortunate position of going through a divorce.
Previous Client of Joanne McDonald – AB
Thank you and thank you again for all the help and support, you guided me through and I am a strong survivor.
Previous Client of Joanne McDonald – CD
Thank you once again for all your help and advice. You made a very difficult time so much easier and bearable. I am so content in my new home and couldn't be happier.
See all