Career
Rayma has been working in family law for over two decades, specialising primarily in resolving financial issues between spouses on family breakdown.
She works tirelessly to help her client's separate with dignity and to ensure, for the sake of any children involved, that relations between separating couples remain as amicable as possible.
If and when required, Rayma has access to experts who can assist such as Trust Lawyers, accountants, financial planners and therapists. She will quickly gather together a bespoke team of specialists to ensure individual needs of each client are met, and every angle of a case is covered.
Divorce can be devastating for a family if it is conducted badly. Getting specialist legal advice as early as possible from someone who will quickly understand your needs is absolutely essential to avoid unnecessary distress for the family as a whole. This is where Rayma, and her team, will be invaluable to you.
Accreditations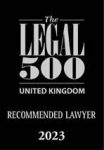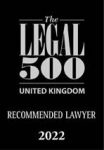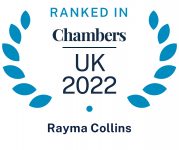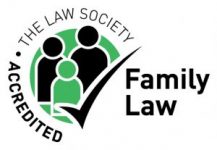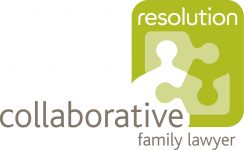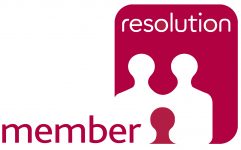 Memberships
Member of Resolution
Law Society
Kent Law Society
Member of the West Kent and East Sussex Collaborative Law Group
Member of the East Kent Collaborative Law Pod
Testimonials for Rayma
Chambers UK 2024 – Rayma Collins, Band 2 - October 2023
Rayma Collins is recognised by Chambers UK for her expertise in Family and Matrimonial law and is ranked Band 2.
Chambers UK 2024 Family/Matrimonial – Kent Band 3 - October 2023
Head of the family practice at Furley Page Solicitors, Rayma Collins acts on high-value financial remedy cases. She also handles private children proceedings. Naomi Hayward has a growing family law practice that focuses primarily on matrimonial finance work and complex child arrangement disputes. She is also a collaborative lawyer
Client of Rayma Collins – Ms Berry - October 2023
Thank you for your assistance in this matter. You have been fabulous.
Client of Rayma Collins – Mrs W - February 2023
I just wanted to send you a final email to say thank you for all your help and support during my long and tedious divorce and settlement…...You were instrumental in me moving my life forward after many false starts to finally finding peace and happiness in my life.
Chambers UK 2023 – Rayma Collins
She makes clients feel completely comfortable and has a disarming manner about her. ...Rayma has a steely determination with impeccable judgement. ...Rayma was sensitive but, most importantly, sensible while being responsive and efficient.
Chambers UK 2022 – Rayma Collins client feedback
She is very pragmatic and hands-on. Rayma Collins does not shy away from complex matters.
Chambers UK 2022 – Rayma Collins
Rayma Collins acts on high-value financial remedy cases and also has experience in handling private children proceedings.
The Legal 500 2022 – Rayma Collins
Rayma Collins heads the team and leads by example. Sensible with good attention to detail and gets results without unnecessary cost.
The Legal 500 2022 – Naomi Hayward & Rayma Collins
All the individuals I have worked with have demonstrated compassion and an ability to understand complex issues. Naomi Haywood demonstrates a high level of professionalism, whilst also being very personable and enabling me to understand the complex process of the English divorce system. Her guidance is always considered with the best interests for myself and my family. Rayma Collins is thorough and expertly skilled on enabling focused thinking on issues that matter most, whilst also remaining sensitive and supportive. She is prompt in her responses and acknowledgements and as a result alleviates any anguish in having to wait for reassurance.
Chambers UK 2021 – Rayma Collins
She is always ready to listen to my concerns, has constantly given good, sound advice, and will go that extra mile.
The Legal 500 2021 – Rayma Collins & Heather Dunlop
Rayma Collins has been my rock in the last year. It is because of her that I have a future. Her kindness, caring and understanding whilst being highly professional in all matters relating to my case has left a lasting impression on me. I just cannot recommend her highly enough. Rayma Collins and her team have just been fantastic. Heather Dunlop went out of her way to when I needed legal help she made herself available at short notice so I could see her and get my will written.
The Legal 500 2021 – Rayma Collins & Naomi Hayward
Rayma Collins is wise, reasonable and a committed collaborative law practitioner. Always good to work with. Naomi Hayward is an excellent lawyer and a joy to work with. A truly collaborative practitioner.
The Legal 500 2020 : Rayma Collins
An excellent team who made me feel valued as a client from the outset and throughout the process.' 'I had the good fortune to be working with Rayma Collins who had a grasp of the complex issues which a previous firm I used was struggling with. Rayma has excellent recall for all the details of the case and was more than a match for the manoeuvres of the opposing solicitors. Her sense of humour helped a great deal in providing a calming influence during some stressful times.
Chambers UK 2020 : Rayma Collins
Rayma Collins is a well-respected figure in the market, with expertise in both financial and children disputes, and is able to support clients by way of collaborative law. A source comments: "She's fabulous with clients, fabulous with the opposition, totally gets on with everyone and does it with charm and an incredibly sharp legal brain.
See all