Legal services

For you & your family

For business

Specialist sectors

Agriculture and rural business

Education

Equine

About us
Home /

Charities and not-for-profit team
Charities and not-for-profit team
Our charity lawyers can help you navigate the complexities of charity law to avoid the risk of personal liability and manage the reputation of your charity, voluntary or not-for-profit organisation.
We are recommended by The Legal 500 and have a specialist team of lawyers with expertise in all aspects of charity law.
Our lawyers are members of the Charity Law Association and many act for local and national charities as trustees and officers.
Contact Aaron Spencer or Tony Chester to find out how we can help you.
Charity and not-for-profit services
Team accreditations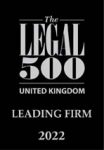 Testimonials
They have specialists across the whole spectrum of charity law from setting up a charity to aspects of administration and property matters.
The Legal 500 2022 - Charities & NfP
Aaron Spencer has great experience which enables him to take a holistic view of the matter.
The Legal 500 2022 - Aaron Spencer (Charities & NfP)