Career
Aaron Spencer is a Partner and Head of Private Client at Furley Page.
Aaron joined the firm in 2001 and was promoted to partner in 2005, aged 28. He established a broad private client following, working closely with well established private client partners at the firm.
Aaron gained early exposure to high net worth individuals and advised a broad range of clients on both private client and property matters. Having built up a large portfolio of clients, Aaron now focuses his time entirely on private client and charity law.
Aaron specialises in estate planning and administration, will drafting and preparation of Lasting Powers of Attorney.
Aaron also co-ordinates the Charity Law team, liaising with specialist teams across the firm to ensure the appropriate level of expertise is provided to each given matter. Aaron' s work with charities includes advising philanthropic individuals about the creation of new charities, advice to trustees about governance of existing charities and administration of a number of grant giving and almshouse charities.
Aaron is an active Rotarian and Clerk to the Trustees of Canterbury Relief in Need, an ancient grant giving charity, and Canterbury United Municipal Charities, incorporating historic listed almshouses within Canterbury.
He is a Trustee of a large private estate, and enjoys a varied portfolio of work with strong links within the local community and in particular the charity and agricultural sectors.
Accreditations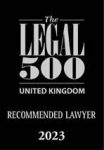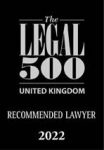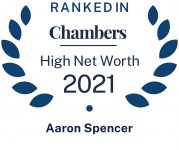 Memberships
Society of Trust and Estate Practitioners STEP
Charity Law Association
Law Society Probate Section
Canterbury Sunrise Rotary Club
Trustee of Kent Messenger Charity Team
Student Member of ACTAPS (Association of Contentious Trust and Probate Specialists)
Testimonials for Aaron
Client of Aaron Spencer – Mr & Mrs S - November 2023
Very responsive to enquiries. Respectful service. We felt listened to and our questions were answered quickly and changes we requested completed.
Chambers HNW 2023 – Aaron Spencer, Band 3 - October 2023
Aaron Spencer is recognised by Chambers HNW for his expertise in Private Wealth Law and is ranked Band 3. Aaron Spencer has particular expertise advising clients who have assets held abroad.
The Legal 500 2023 – Aaron Spencer - October 2022
Aaron Spencer has been professional, efficient & approachable from the very start. We have been dealing with a complex family issue, which he has handled with sensitivity & legal skill. In a word, we trust him implicitly to give us the best possible advice & counsel.
The Legal 500 2023 – Aaron Spencer & Private client team - October 2022
Aaron Spencer provided me and my family with a wealth of high level expertise, whilst other members of his Private client team were able to cater to the range of tax issues which arose. His personal approach was greatly appreciated.
The Legal 500 2022 – Aaron Spencer
Aaron Spencer is a knowledgeable solicitor, with a practical approach, who is very personable and gets on well with clients.
The Legal 500 2022 – Aaron Spencer (Private client)
Aaron Spencer was excellent at simplifying complex issues and writing in a style that I can understand. He was always able to answer all questions to my satisfaction.
The Legal 500 2022 – Aaron Spencer (Charities & NfP)
Aaron Spencer has great experience which enables him to take a holistic view of the matter.
Chambers HNW 2021 – Aaron Spencer
A wealth professional says: "Spencer is professional, personable and knowledgeable in his field," and another source notes: "He has a knack for simplifying complex issues."
The Legal 500 2021 – Aaron Spencer client feedback
I mainly work with Aaron Spencer who is very good at understanding a client's unique situation and needs and then being able to present solutions in such a way that clients fully understand his advice, with ease.
The Legal 500 2021 – Aaron Spencer as Head of Private Client
Aaron Spencer heads the team and has an excellent approach to managing the team and developing the talent that he has within. He is inclusive and encouraging to ensure that the solicitors and associates are challenged in their work but also supported where needed. There is a structured process for growth within the team so that clients will get the same quality of advice from whichever adviser.
Chambers HNW 2020 – Aaron Spencer
He is very good in front of clients - he has a good bedside manner. He can break the complex down and explain it in a simple way.
Client of Aaron Spencer – Mr & Mrs R, Maidstone
We had a good idea of what we 'did not' want, but no clear idea of how to achieve what we did. Aaron, FP, was most helpful in discussing options and designing a solution that fitted well. He listened very well to our somewhat vague and rather contradictory thoughts, and in one go managed to meet these in a sound legal form. This has given us peace of mind that our Wills are 'done' and just what we want. Thank you for a very professional service.
The Legal 500 2020 : Aaron Spencer
Aaron Spencer is extremely knowledgeable, approachable, efficient and friendly.
Client of Aaron Spencer – Mr LM
... I honestly can't think how much better you can improve on such a great service.  All I can say is keep doing the great work you already are doing and remember, it's not about being better than someone else, it's about being better than you were the day before!
See all