Legal services

For you & your family

For business

Specialist sectors

Agriculture and rural business

Education

Equine

About us
Joint ownership agreements
We will advise you on the options of joint ownership so that you can make an informed decision as to how the property should be legally owned.
Importance of a joint ownership agreement
It is vital that legal advice is taken in the formation of a joint ownership agreement.  Such an agreement will have implications for taxation and inheritance matters, it is important you understand what the agreement will mean for those involved.
If two or more people are buying property together, it is important that an agreement is made at the outset about the division of the monies when the house is sold.
For example, one person may be contributing considerably more to the purchase price and may wish to ensure this money is repaid in the event of a sale before the profits are divided.
Taking steps now will prevent difficulties arising in the future.
What to consider when buying a property together
You should consider:
Who will be paying the mortgage?
If one party is paying the deposit and move costs do they want this protected?
How will bills be shared?
What happens if one party moves out? In that event should the other party be given rights of first refusal to purchase the departing party's share?
Choose Furley Page for advice about joint ownership agreements
Our team of specialists have a great deal of experience in joint ownership agreements.
We are proud to be an accredited member of the Law Society's Conveyancing Quality Scheme (CQS).  Our CQS accreditation means we are bound to meet the exemplary levels of industry service standards and expertise in residential property transactions.
Contact Darren Philpot or Anna Joiner to find out how we can help you.
Our team accreditations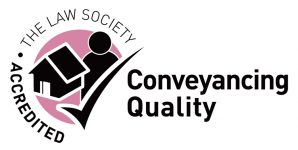 Conveyancing and residential property services
You may also be interested in