Legal services

For you & your family

For business

Specialist sectors

Agriculture and rural business

Education

Equine

About us
Conveyancing Quality Scheme and Furley Page
Furley Page is an accredited member of the Law Society's Conveyancing Quality Scheme (CQS) which is a mark of excellence for the home buying process.
Furley Page underwent rigorous assessment by the Law Society in order to become a member of the Conveyancing Quality Scheme, also known as CQS, which shows the high standards that we conform to in the residential conveyancing process.
The Law Society introduced the Conveyancing Quality Scheme to help consumers recognise high standards in the home buying process. Other benefits of being recognised as a law firm with CQS status is the improvements in efficiency that are borne out of common, consistent standards and service levels.
The CQS scheme requires law firms to undergo:
a strict assessment
compulsory training
self reporting
random audits and
annual reviews in order to maintain Conveyancing Quality Scheme CQS status.
The Conveyancing Quality Scheme is open only to members of the Law Society and to those who meet the demanding standards the scheme will set.
The Conveyancing Quality Scheme has the support of :
the Council of Mortgage Lenders
the Building Societies Association;
the Legal Ombudsman and
the Association of British Insurers
Why choose Furley Page for advice about buying a home
Buying a home is probably one of the largest purchases anyone will make in their lifetime, so it is essential that work is carried out to the highest standard by a solicitor. There are many different conveyancing service providers making it difficult for home buyers to identify and choose a provider that offer a safe and efficient level of service.
The hall mark of quality and esteemed service that the Law Society Conveyancing Quality Scheme represents, offers peace of mind to home buyers during what can be an incredibly stressful time.
Our team accreditations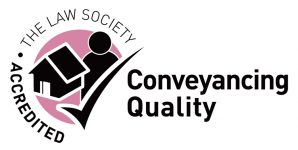 Conveyancing and residential property services