Career
Myfanwy trained with Furley Page, qualifying in 1985. She subsequently worked in London before moving to Hong Kong where her career was in Family Law and serious crime.
During her time in Hong Kong Myfanwy sat as a member of the Family Law Committee of the Law Society of Hong Kong, and co-authored a training manual in matrimonial law for trainee and newly qualified solicitors.
On returning to England in 1997 Myfanwy rejoined Furley Page and specialised in residential property and private client work. Myfanwy is a member of the Law Society Property Section and sat as a member of its Executive Committee for 8 years including 3 years as Vice Chair.
Myfanwy enjoys working directly with clients and with all participants in the residential property market, and is focused on properly advising her clients on their transactions and to achieving successful outcomes within the timeframes required, in what can be a very stressful time for clients.
Accreditations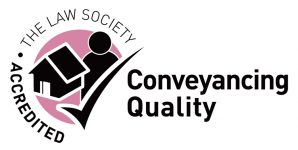 Testimonials for Myfanwy
Client of Myfanwy McDonagh – K.Marks, Deal - November 2021
I had used Furley Page previously to act on my behalf in two separate matters. I knew I would use them again, in particular Myfanwy, to deal with my recent house sale and purchase. After an initial sale and then purchase fell through they were very understanding and worked with me for my new sale and purchase in a speedy manner so I was back within the same timescales. Everything was completed in five weeks and I cannot fault anything. They are all thorough professionals and you feel you are in very safe hands. Everyone I dealt with from the receptionist to Sam to Adrienne to Myfanwy were exceptional. I will be back in the future when the need arises. Thank you for a fabulous service.
Client of Myfanwy McDonagh – Bill Lightfoot MRICS - September 2021
I have been working in property for 25 years and as you would expect, I thought I knew what I was doing when it came to selling my own house. But when things got a bit tricky, as they usually do, it was Myfanwy that calmly talked sense into me and ensured that the conveyancing process went smoothly all the way to completion. It just reminded me that taking good solid sensible advice from an experienced professional is always the best thing to do and worth every penny. Thanks Myfanwy
Client of Myfanwy McDonagh – Ms S Cooke - September 2021
I was very happy with the service provided by Myfanwy and her team. I was kept informed of every step and was confident that my best interests were covered at all times. I would not hesitate in recommending Furley Page to others.
Clients of Myfanwy McDonagh – T. Bradshaw & J.Graves - July 2021
From beginning to close, Furley Page have provided outstanding commitment to responding to queries, accessing and curating documents required for the sale and customer services. Myfanwy was helpful, professional and thorough in all communications, as were other members of the team. We would highly recommend Furley Page to anyone requiring a solicitor. Thank you for an exemplary service.
Client of Myfanwy McDonagh – Paul Knowles
We felt in very safe hands with Myfanwy. She handled the whole process with absolute integrity, calmness and efficiency. We were completely satisfied with the service that Myfanwy provided so do not have any suggestions for improvement. We felt very lucky to be able to return to dealing with Myfanwy for our conveyancing on personal and commercial properties. She gives a very professional and dependable service every time.
Client of Myfanwy McDonagh – Mr P of Tonbridge
Highly competent. Delightful to deal with. Excellent service. Exemplary service.
Client of Myfanwy McDonagh – Mrs S of Cardiff
I always felt that my solicitor, Myfanwy McDonagh, was in complete control of my property purchase and had my interest at heart. Everything was explained clearly to me.
Client of Myfanwy McDonagh – Mr E of Whitstable
Everyone could not have been more helpful or efficient! Nothing to change.
Client of Myfanwy McDonagh – A Cartwright
I'd like to share the positivity of being able to move house with your true professionalism and care of detail. In all Covid circumstances it was a time of confidence to have your help. It is remarkable to be able to move at all! I knew you had my best interests as a focus, with each email, each phone call and being easily contactable throughout. Thanks to you all
Client of Myfanwy McDonagh – Mr & Mrs Dowling
Very professional, always available and helpful.
Clients of Myfanwy McDonagh – Mr & Mrs M of Whitstable
Myfanwy McDonagh is known locally as the 'Queen of Conveyancing' and she did everything during our sale to live up to that. Polite, humorous, diligent, dedicated and tough. A winning combo! And support staff were helpful and knowledgeable. Great team.
Client of Myfanwy McDonagh – Mr D of Suffolk
Because of the Covid precautions I had no contact with support staff. The entire process of sale and purchase was achieved by direct email/or phone contact with Myfanwy, whose calm, objective professionalism and expertise is above any criticism. Outstanding performance in comparison to others involved in this 'chain'! Greatly appreciated by my wife and me.
Client of M McDonagh & J Simpson – Mr P Knowles
We are very happy with James' care of our legal matter. We have always liked Furley Page's gentle, unflappable approach to handling legal affairs, especially with the emotion that conveyancing a loved property can throw up. James and Myfanwy's approach was thorough, efficient, understanding and empathetic, and ultimately got the deal 'over the line'. Thank you both.
Clients of Myfanwy McDonagh – Mr & Mrs Merrit
We don't think you can improve on perfection! Everything was clearly explained to us. We had prompt and clear replies to all queries. Your support staff were very professional and courteous. We could not have asked any more of you.
Client of Myfanwy McDonagh – Mr R of Whitstable
Very impressed with the service given in these difficult times, thank you.
Client of Myfanwy McDonagh – Mr & Mrs Brown
First class service at all times by Myfanwy McDonagh and her excellent colleagues. The final stages of the negotiations had to be delicately handled to achieve our sale and purchase at the same time without losing goodwill between the parties involved. Brilliantly handled by a very able and experience Partner. Very many thanks from both of us.
Client of Myfanwy McDonagh – Mr D Hadler, Hadler Homes Ltd
As ever, incredible service.  Always kept up-to-date.  Matters are explained clearly and I always feel like my best interests are paramount.  Quick, reliable and efficient.  As always a happy customer and over 20 years using this company and the same trusted solicitor.   Thank you Myfanwy.
Client of Myfanwy McDonagh – D.Hadler
As always I am extremely happy with service I've received in relation to my sale and purchase. The process was extremely thorough and diligent and I was kept in the loop at all times. I was very happy with how long the process took and feel that my best interests were paramount from start to finish.
Client of Myfanwy McDonagh – Ms R B
Brilliant service.  The staff are welcoming and friendly.  Good communication, clear explanation and easy to talk to my solicitor, who understands my case (Myfanwy).  Will definitely recommend to friends.
Client of Myfanwy McDonagh – Mr & Mrs S of Sevenoaks
We have used Furley Page for all our commercial and personal needs for the past 10 years. All staff are well trained, polite and extremely efficient. We would not hesitate to recommend for litigation, general council, conveyancing and corporate law issues.
Client of Myfanwy McDonagh – Miss Dansie
Very thorough service.  Highly professional.  I had complete confidence that all aspects of the process were considered for my benefit and interest.
Client of Myfanwy McDonagh – Mr H from Faversham
I have bought and sold a fair few houses and the service I received from your company has far exceeded that received previously.  I felt that I received a very personal service and that my interests were taken into account every step of the way.  I will continue to recommend your services to others. Personal service, interests protected throughout, polite and dedicated staff.
Client of Myfanwy McDonagh – Mr H of Hastings
Having had associations with Furley Page over many years, I have high respect for their professionalism and appreciation of the friendly manner in which they have conducted their various services with me and for the valuable advice given during these encounters.
Client of Myfanwy McDonagh – Mr O of Margate
Good explanations of complicated legal issues, good advice and clear explanations of options available when making legal decisions related to purchase of a property.  Prompt responses to calls and emails.
Client of Myfanwy McDonagh – Mrs Button
Courteous, polite, helpful and professional throughout.  Kept to quoted fee/charges.  We have used Furley Page for 30/40 years for all aspects of legal work.
See all