Career
Rosie Eastwood is an Associate in Furley Page's family law team.
Rosie completed her legal studies alongside working at Furley Page LLP, and thereafter completed her training contract with the firm, qualifying as a Solicitor in 2016. Rosie left Furley Page LLP for two years to broaden her knowledge in Family Law to extend to public law children matters, and returned in 2018.
Rosie was promoted to Associate Solicitor in the Family Team at Furley Page in December 2020 and specialises in family law, advising on divorce, financial matrimonial matters, cohabitation disputes and child arrangement issues. Rosie understands that these types of matters can often be a very painful time for many families and therefore is considerate of this whilst also providing a constructive approach to the resolution of the same.
Rosie is a Member of Resolution and adheres to a Code of Practice whereby she is committed to following a non-confrontational approach to resolving family issues. Rosie also carries out advice sessions for the Kent Law Clinic twice a year, giving up her free time to assist those who cannot afford legal advice.
Rosie is predominantly based at the Canterbury office, but is also available for meetings at either the Chatham or Whitstable offices
Accreditations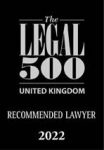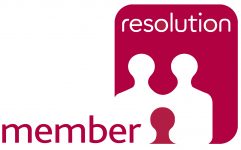 Memberships
Member of Resolution
Member of Kent Law Society
Testimonials for Rosie
Client of Rosie Eastwood – Mrs S - April 2022
Rosie Eastwood was knowledgeable, skilled and very efficient with all matters. She supported me professionally through a very tricky divorce.
The Legal 500 2022 – Rosie Eastwood - October 2021
I felt that my solicitor Rosie Eastwood was understanding, supportive and clear and direct in her advice. Rosie showed patience when dealing with my questions and was willing and able to deal with any legal issues I might have raised. I felt that there was someone there who wanted to help and support me in a time of my life when I felt distraught and unable to see my way clearly.
Client of Rosie Eastwood – Mr A - June 2021
With little experience of the legal profession and an understanding of the process of a divorce I was greatly helped by Rosie Eastwood with her patience, kindness and understanding. Rosie was always clear in her advice, guidance and explanations which contributed to relieving the stress of trying to come to terms with both the situation, the future and my daily workload.
Client of Rosie Eastwood, supported by Catherine Peckham – Ms P - May 2021
Amazing service from Rosie and Catherine [supporting Legal Assistant], who were both extremely patient and understanding. Communication and advice was always clear and easy to understand. Both Rosie and Catherine made me feel extremely comfortable and they were very calming in difficult situations.