We are proud to have built a reputation as one of the top dispute resolution teams in Kent and the South East through a combination of tenacity, clarity and unparalleled levels of experience in such cases.
Our team is made up of highly experienced dispute resolution specialists. We are recommended by The Legal 500 and Chambers UK  for our expertise.
We provide clear, no-nonsense advice in plain English to make sure you are fully informed throughout the process.
Contact George Crofton-Martin or Deborah Geering to find out how we can help you.
Team accreditations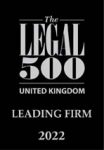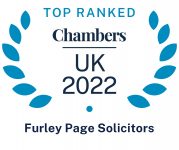 Testimonials
The quality of their work, level of expertise and attention to detail is outstanding.
Chambers UK 2022 - Litigation
The quality of Furley Page's work, their level of expertise and attention to detail is on a par with what you would expect from a high-end City firm; but they manage to marry that with approachability, dynamism and close involvement in the local business community. All this means they have a deep understanding of their clients' needs and how best to serve them. I cannot rate them highly enough. Outstanding.
The Legal 500 2022 - Commercial litigation
The team stands out from the rest of the firms in East Kent. The team is sharper and more responsive than anyone would expect and provides a service comparable to more well-known firms with central London addresses.
The Legal 500 2022 - Commercial litigation team
The team as a whole is responsive, talented and eager to interface with counsel and the client to ensure efficient and nimble communication. There is an ease with which the lines of communication are kept open and an emphasis on teamwork whilst mindful to avoid duplication of costs.
The Legal 500 2022 - Commercial litigation feedback
Furley Page is a full service firm of solicitors who delivers excellent legal advice and services comparable to a good city firm.
The Legal 500 2021 - Dispute resolution
I am very happy with the team. The response was rapid, professional and expert. The administrative support was excellent and they handled the communications such that key messages were passed on efficiently. I think my case was very complex, but the lawyer assigned quickly came to an understanding and found a good mutually agreeable solution. In summary, during a very stressful time for me, the Furley Page team were excellent and I'm very grateful.
The Legal 500 2021 - Commercial litigation & Dispute resolution team
The firm has been excellent all the way through the process. The client service is very good and they always bring a vast amount of experience and commercial awareness to all disputes.
Chambers UK 2021 - Litigation team