Legal services

For you & your family

For business

Specialist sectors

Agriculture and rural business

Education

Equine

About us
Home /

Employment law for employees team
Employment law for employees team
We advise employers and employees, but work mainly for employers.
As an employee, we will explain what options are available to you before identifying the best strategy for tackling the problem you are facing, whether that be through negotiation or litigation.
Our team has been recognised by Chambers UK for their legal expertise.
We offer easy to understand, expert advice in a cost effective manner. Contact Andrew Masters to find out how we can help you.
Employment law for employees services
Team accreditations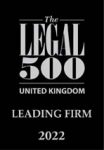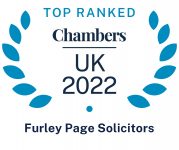 Testimonials
I never expected to find myself in the employment predicament I was placed. I was quite literally broken at the start of my journey with Eleanor. She gradually put me back together to fight the injustice I faced. Nothing was ever too much trouble and her dedication to my cause involved working out of hours and being there for moral support as well as legal support. She showed me such empathy and kindness. Her professionalism is second to none. She navigated an incredibly challenging, hostile situation and achieved a very, very welcome outcome for me. I genuinely could not have got to this end without her. To thank her does not seem enough. Her incredible legal skills, along with her iron nerve and exceptional compassion have given me the strength to rebuild my life.
Client of Eleanor Rogers - Feedback from Mrs S
I can't think of any way the service I received could be improved. It was excellent and faultless.
Client of Eleanor Rogers - Mrs S