Career
Ethan is the head of our Agricultural and Rural Business team.
Ethan graduated from the University of Reading and qualified as a solicitor in 2007. Ethan specialised in rural and agricultural property matters at two firms in the Midlands before joining Furley Page in 2016.
Ethan advises agricultural estates, farmers and other landowners on a full range of residential, commercial and agricultural property matters. These include farm sales and purchases, development options and promotion agreements, tenancy advice (including agricultural tenancies), overage agreements and renewable energy projects.
Ethan's workload typically comprises of:
acting for sellers and buyers in relation to land transactions, whether that involves whole farms/businesses or smaller land parcels;
acting for landowners in the sale of development land, particularly the grant of residential development options or promotion agreements to major developers;
advising landowners in relation to renewable energy projects;
assisting with the management of landed estates in a range of property or business restructuring matters;
providing landowners and tenants with advice on agricultural tenancies, including surrender/regrant arrangements for tax planning purposes and succession tenancies; and;
dealing with the sale and purchase of high value residential properties or estates.
Accreditations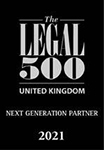 Testimonials for Ethan
The Legal 500 2021 – Ethan Desai, client feedback - October 2020
Ethan Desai is a breath of fresh air, confident, intelligent, and always responsive and pragmatic. He gets the deal done and knows where to give and where to stand his ground. Ethan Desai was most helpful in our recent sales of land. He guided us in an uncomplicated manner and was always patient. Ethan Desai provides good advice in a straightforward manner. He is a problem-solver.
The Legal 500 2021 – Ethan Desai, more client feedback - October 2020
Ethan Desai quickly grasped what we were looking to achieve generally and on particular transactions. He stands his ground to achieve the right outcome and is commercially minded. Ethan is also sympathetic to the nuisances of family-run farming businesses and draws on the experiences of other clients. As a result, Ethan has a good reputation in the sector. Ethan also thinks to bring in the expertise of other colleagues to cover different aspects of family-run, farming businesses.
The Legal 500 2021 – Ethan Desai - October 2020
Ethan Desai is highly capable and demonstrated his skills in dealing with a fairly complex transaction. Ethan is very approachable and a very clear communicator. He clearly understands the principles of farming and has a very good knowledge of the convincing process. It was refreshing to witness such a young man dealing with such complex matters in a thorough manner. I would definitely use this firm again.
Chambers UK 2021 – Ethan Desai, Agriculture Law - November 2020
Ethan Desai is a hugely knowledgeable individual with a good pedigree in this area. ...Ethan is exemplary, and queries and issues are attended to promptly.
The Legal 500 2021 – Agriculture
A regional firm with a genuine spread of expertise from corporate to private client to litigation. Furley Page genuinely offers a one-stop-shop for all our legal needs across a spectrum of business and private activities. They are big enough to specialise but without losing that personal touch that individuals value.
See all